With luxury finishes, comfort, and a sleek design, what's not to love about an exotic car? If you love exotic cars but don't want the price tag, renting an exotic car is an ideal option to still enjoy these beautiful cars. Driving around in a dream car without the responsibilities that come with ownership is the perfect way to appreciate the experience of exotic cars. When renting an exotic car, there are a few things to keep in mind. Doing research before you rent and taking the time to be thorough when booking your exotic car rental will help you maximize the rental experience without any stress. 
Exotic Car Rental Tip #1: Document Everything
Exotic cars come with an exotic price tag. This means that rental car companies are doing everything possible to keep cars in pristine condition. Before driving the car off the rental company lot, check for any scrapes or dents. 
If there are any concerns, voice them to the rental car employees before leaving. The last thing you want to be dealing with after enjoying driving an exotic car around is extra charges for damages done by other people. If you want to be extra cautious, you can even take pictures yourself as documentation. 
Exotic Car Rental Tip #2: Read the Owner's Manual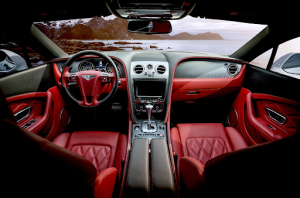 While many cars are pretty self-explanatory to operate, exotic cars often come with extra bells and whistles. Before you drive off the lot, make sure to read the owner's manual to familiarize yourself with the different features of the car. You can also ask the rental car company employees to give you a quick tutorial as well. 
Exotic cars typically come with luxurious features such as temperature-controlled seats and entertainment options. Becoming familiar with the features of the car you rent will not only help you to take proper care of the car, but it will also allow you to enjoy all that it has to offer. 
Exotic Car Rental Tip #3: Plan Ahead
One of the things that make exotic cars exotic is that they can be hard to find. This means that your dream car may be booked out months in advance. If you are planning to rent an exotic car for a special event or a trip, make sure it is one of the first things you do when planning the event. 
Keep in mind when booking the rental that you don't need to settle. If a rental car company doesn't have the car you have been dreaming about driving, do some shopping around. It is also important to make sure you know if there are any restrictions for mileage or location used for the car. There are many unique and luxurious cars out there to rent so take your time before booking your rental. 
Sometimes with exotic rentals, the rental car companies are trying to preserve the car for as long as possible and will limit the distance you can drive the car. Planning ahead for all of this will help make the rental process smooth and enjoyable. 
Exotic Car Rental Tip #4: Follow the Rules
Whether you are driving your everyday car or an exotic car, accidents, unfortunately, do happen. Being responsible in case of an accident is why it is imperative to follow all of the rules of the rental car company. Unless you have added someone to the policy when you rented the car, under no circumstances should you allow anyone else to drive the car. 
It is also important to make sure you check with your own personal car insurance company to confirm their policies for rental cars. While rental car companies often offer insurance options, making sure you have your own personal car insurance is important too. Ensuring you are following the rules ahead of time to help protect yourself and the car can help prevent any mishaps when you are renting the car. 
Exotic Car Rental Tip #5: Research and Ask Questions
Every car comes with its own unique design and options and the same is true for exotic cars. If you are hoping to rent an exotic car for a vacation excursion, keep in mind that many luxury vehicles have limited trunk space. Or if you need the car for a special event, make sure there is space for the accessories you may be bringing in the car. Making a list of pros and cons for the cars you are interested in can help you narrow down your choice.
 Some exotic cars are designed more for couples or individuals whereas others are made for families to enjoy. Calling around to ask different rental car companies questions can help you choose the exotic car that fits your rental needs. 
Exotic Car Rental Tip #6: Remember to Have Fun
It is important to plan and prepare when renting an exotic car. However, it is just as important to enjoy the experience. When you are out and about driving the car around, soak in the experience. Stop and take pictures with friends and family to help cherish and remember the adventure. 
Remember that many exotic cars are designed with unique and luxurious features such as state-of-the-art sound systems. Some of the cars even come with their own aromatherapy packages. Finding a serene spot to park the car to enjoy some of your favorite songs can help you take advantage of the full rental experience. 
Renting an exotic car is a fun and exciting adventure. While it does take a little bit of prep work to make sure you are familiar with both the car and rental agreement, once you drive off the lot you can appreciate the experience more. 
Keeping all of these tips in mind when renting an exotic car will help you be prepared and allow you to relax and enjoy the experience of riding around in luxury.