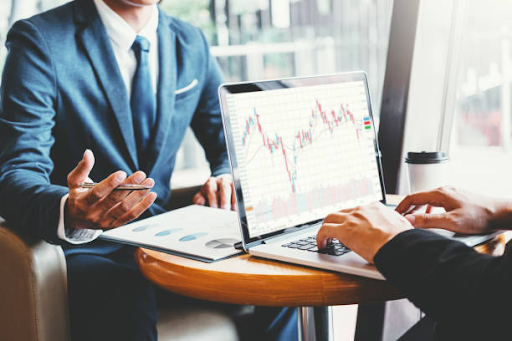 Without road signals, cars would collapse into one another without knowing when to go and when to stop. Similarly, your Forex trading account can be jeopardized without the best Forex signals services providers; without knowing when to trade, which currency to trade, and how to trade, a profitable trade can not be generated.
Today's article will discuss how to become a better Forex trader. We will also explain the use of Forex signals for better trading and the properties of a good Forex trader.
So let's get started with Forex trading signals:
Forex signals are not only used to generate profitable trade; they are a great way to grow as a new trader. 
So here's an in-depth analysis of Forex signals that can help you navigate your way toward success in Forex trading.
Highlights Overlooked Opportunities
New traders often look for famous stock assets and currency pairs to trade while neglecting that prominent stocks or currencies can't always produce profitable businesses. Sometimes you have to go wide and look for assets with less trading volumes with high-profit percentages.
Forex signals are great for discovering underlying trade opportunities that traders can often overlook. They can expand your horizon over multi-pair currency trading and give you an idea of; how to find opportunities in not so well known currency pairs.
The most highlighted thing about Forex signals is that they provide a complete call to action while trading. To understand this, assume you want to go somewhere but don't know which road to take to your destination.
Similarly, you may know how much profit you want to make but might need assistance setting your trades according to your goals. Forex signals assist you with a proper action plan in situations like these, including market entry price, exit values, stop loss, and expected profit. 
It Makes You a Shadow of Expert Traders
Using Forex signals will provide trading charts and valuable insights. You can utilize them to find profitable trades.  
After using Forex signals for a long time, you will develop analytical and critical skills. You'll become a shadow of expert traders and no longer need to follow them. This will enable you to identify profitable opportunities and generate trading signals yourself.
Let's move on to the most awaited part of this article:
How to Become a Better Forex Trader?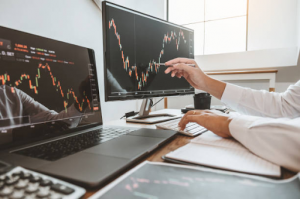 Using Forex signals only won't help you become a legend. To conquer the world of Forex trading and become a master of trading art, you need to possess the qualities of a good trader.
Here's how to become a better Forex trader.
Don't Take Losses Personally
Forex trading is often regarded as the easiest way to earn money; although it's easy, it doesn't mean it's not free of losses.
The best advice we can provide you to become better at Forex trading is that don't take losses personally. Don't burden your heart with the sorrow of failures in trading; just remember that redemption is sweeter than the pain of loss. 
Every business has risks; you just need to work with them and not let them hinder your self-confidence. Remember, one day down, the other day up. Learn from your mistakes and become fearless. 
Surely this trait will make you the best trader in no time.
Understand the Working of Forex Signals
New traders' biggest mistake is relying too much on premade Forex signals and never trying to learn this skill themselves. Good traders always ensure they are skilled enough to analyze Forex signals before executing them. 
It's possible that your signal provider may provide you with a non-existing signal, and you can only know this if you understand the working of Forex signals. First, to learn the working of Forex signals, run a test trade on a small investment before investing an enormous amount. 
Understanding Forex signals while working with them is better, so you cannot be scammed.
 "Patience is not the ability to wait, but the ability to keep a good attitude while waiting." 
Most traders think Forex signals are a get-rich-quick scheme; they couldn't be more wrong. You can't get rich overnight with Forex signals; you need patience while working with them. 
It takes time to understand the procedure before results can be drawn. Be patient and remember; early success is a scam; no great things are built overnight. 
Consistency is the Key to Success
It's not a secret that consistency is the key to success. Without consistency, you can't make your mark in any matter of this world. You need to be consistent while working with Forex signals. 
Don't abandon your trading account after several failed trades; keep trying repeatedly until you get the desired result. 
You can never count yourself as an expert trader if you aren't updated timely. 
Every quality trader must keep themselves updated with the latest market trends. Sometimes markets like Forex are influenced by governmental policies or star power which can cause uncertainty in the market.
Keeping up with the news will help you make informed trade decisions.
All Set to Become a Pro Trader?
Signals are an integral part of the human nervous system. We can't operate without transmitting signals from our brain, which tells us what to do and how.
Likewise, Forex traders also need proper Forex signals to execute profitable trades. Forex signals help traders find underlying opportunities, provide the right executable plan for their trades, and increase their intellectual ability toward signal generation.
To become better at trading, traders need to adopt certain qualities of good Forex traders, like having a winning mindset and not blaming themselves for losses. 
It's important to recall that they are useless without understanding Forex signals. So upskill yourself to make better and more informed trading decisions.
We hope this article will help you become a better trader. You can always come back and recall these tips if you find yourself stuck.