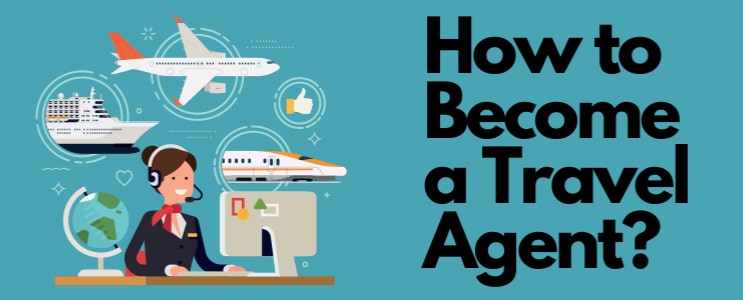 If you are wondering how to become a registered travel agent in India, please read the article in full. Travel agents play a crucial role in developing packages and planning hassle-free trips. A travel agent's job does not require a specific degree and is as exciting as any. A college degree or completion of a few online courses is recommended for becoming a travel agent. A travel agent must constantly consume knowledge, and it may seem difficult at first, but it becomes easier over time.
Who is a Travel Agent?
A travel agent books and recommends vacations and trips for their clients. The work of a travel agent is mostly indoors, and they spend most of their time communicating with their clients and various vendors.
Make a business plan
Knowing the course of action will assist you in achieving your goals A business plan is like a document containing information about the business, which includes goals and steps to reach them. A business plan should include the company's goals, operations, industry standing, marketing objectives, and financial projections.
How to start a travel agency
To start your travel agency, you need to choose which type of travel agent you want to become. There are four kinds of travel agents.
1. High Street Travel Agent: A High-Street Travel Agent is a type of travel agent mainly found in upper-class locations. These agents prefer one-on-one communication and have devoted customers. With the rise of online travel agents, high-street travel agents see a drop in business.
2. Business Travel Agent: These travel agents advise and work with corporations to plan business trips. They are trusted to contact the city's best hotels and hospitality companies. They are equipped with several online travel management and booking platforms for better management of the travel requirements of any business.
3. Call Center Travel Agent: A call-center travel agent's primary responsibility is to bring their clients over the phone. They operate similarly to a traditional travel agency but at a lower cost. The conversion rate for such travel agents can be very low.
4. Internet Travel Agent: With the rise of the internet, these travel agencies have become some of the most well-known. Online Travel Agents make most of their money from their websites and online clients.
After this, you need to choose your niche and a name for your business. This step is crucial to make your business stand out. Selecting a niche includes your expertise and what destination you will sell the most.
Registering your Agency in India
1. Bank Account: A bank account is mandatory for any business to process payments. Here is all you need to know to open your bank account.: 
If it is a sole proprietorship, you can provide your PAN, Aadhar, and company GST. One document in the company's name would be required. If GST is not available, a registration certificate will suffice.
Individual partner's id and address proof, as well as the company's PAN and partnership letter, if it is a partnership firm. 
Along with the Director's KYC, the company PAN, the Board Resolution, and GST would suffice for a private limited company.
2. GST Registration: Business owners must register for GST to collect GST from customers for services rendered through the business.
3. Trademark: If the businessperson wants a distinct name and symbol, he can register as a trademark under India's Intellectual Property Rights laws.
4. IATA Agent: Every industry has its regulator, a body that establishes standards and promotes internal cooperation. The travel industry is no different. IATA is an abbreviation for the International Air Transport Association. Its primary goal is to regulate airline and commercial aviation distribution-related activities. Fare calculations, revenue allocation, and baggage rules are examples of these activities.
5. Capital: The agency must have at least Rs. 3.00 lakh in the capital.
6. CA Certificate: A certificate from a Chartered Accountant regarding the agency's capital investment is required, along with audited balance sheets.
If you are looking to become a registered travel agent in India, you should be good at networking and building rapport with the vendors. Becoming a travel agent is a tedious task with several rewards and benefits.
Latest Article- plan a trip to colosseum