You may have heard of famous fidget toys that were very popular back when they first came out in 2017. They were great for enhancing focus and relaxing your mind, and they were considered a stress relief toy, but then they faded away, and in 2020, many other fidget toys with different designs and purposes were released, but their main purpose is to relieve stress and help you concentrate. When schools resumed in March 2021, they brought with them a new playground craze: fidget gadgets.
What Are fidget Toys?
Focus, concentration, relaxation, and active listening may all benefit from fidget toys. Fidgets are available in a variety of forms, sizes, and textures, and are known by a variety of names. Fidget toys, such as stress balls, tangles, and squiggles, can be used to encourage movement and tactile input, which is important for some students' learning.
Who Are Fidget Toys Made For?
It's easy for anyone to identify that restless kid who is always getting up to sharpen his pencil, going to the bathroom even if he just went 5 minutes ago, or drinking for the hundredth time. We all know the kid who is always tapping his foot, rummaging through his desk, or peeling his name tag off, because these behavioral disturbances are impossible to ignore. We know that it's these children that disrupt learning. Their short attention span also hampers the child's own learning and productivity.
How does it help to Release Stress?
So, how can we assist these kids in gaining control over their movements and therefore improving their learning? My study on fidgets has shown that focused movement can help students learn more effectively. Furthermore, learning requires the learner to engage both the left and right hemispheres of the brain, which requires activity.
Best Fidget Toys for Releasing Stress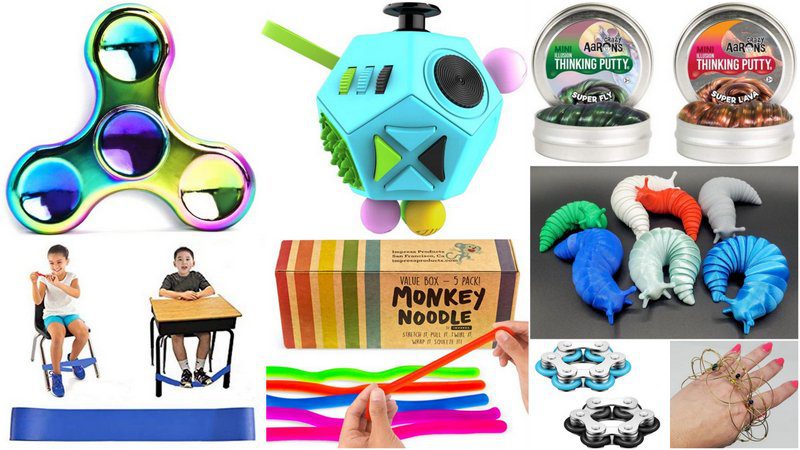 These are the best stress-relieving fidget toys currently on the market.
Small Fish Infinity Cube Fidget Toys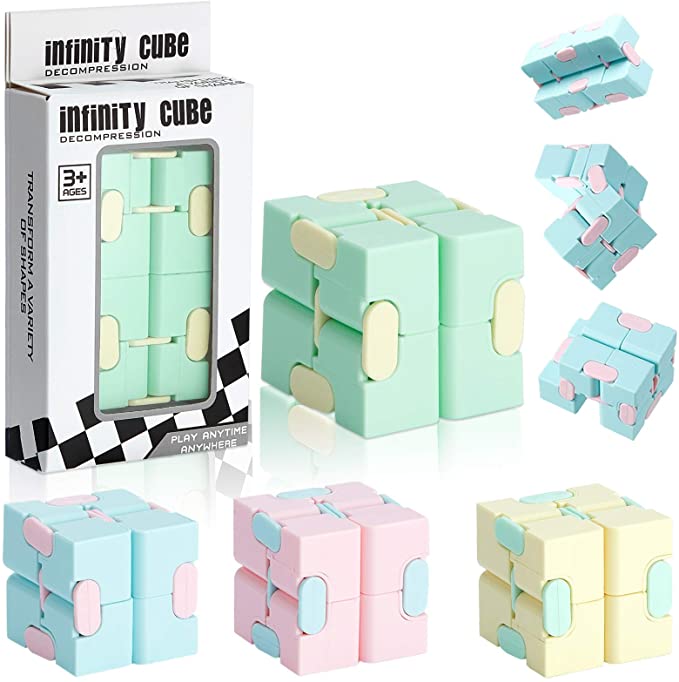 Its one-hand design allows for continuous movement in a discrete cube form, making it ideal for those who suffer from anxiety.
Using it while doing a task or just waiting, lowers tension and anxiety. It helps a fidgeter to focus on the task at hand while also minimizing unproductive fidgeting behaviors such as nail and pen biting, leg shaking, and knuckle cracking.
Big Mos Toys Wacky Tracks Stress Reliever Fidget Toys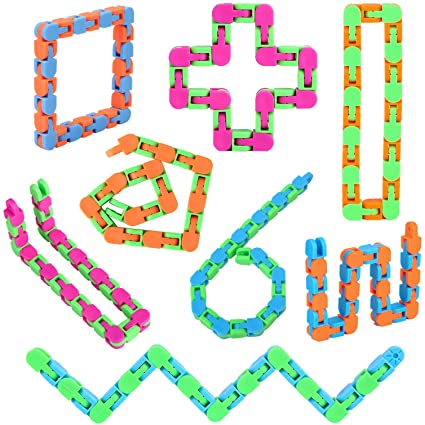 The snap and click mechanisms assist reduce restlessness and are an affordable option that provides you four for the price of one.
Fidget Toys by Big Mo Wacky Tracks Toy is perfect for children who can't sit still and want calm occupational toys. This snake is an excellent Easter Basket Filler and Christmas Stocking Filler. Toddlers, children, teenagers, and adults can all enjoy them. They're also excellent sensory toys for Autistic and Down's Syndrome children. These are the ideal stress reliever toys for anyone who has had a particularly stressful day. Big Mo's Toys are made of non-toxic, high-quality materials.
Tangle Creations Relax Therapy Fidget Toys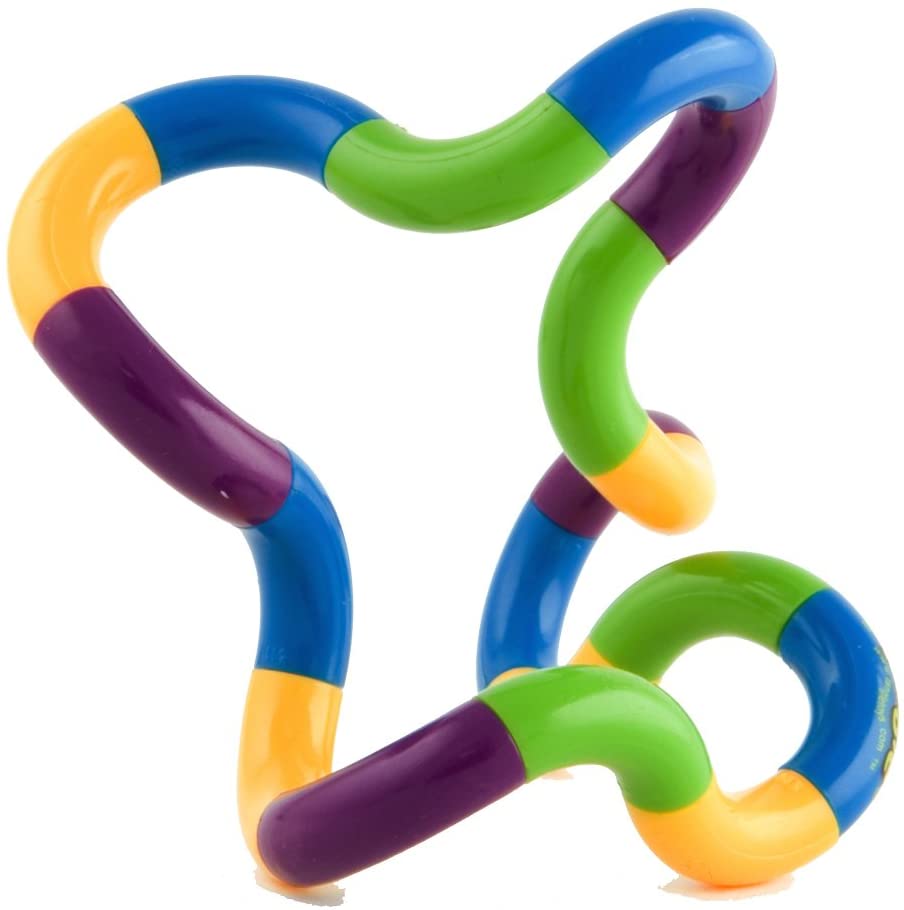 It has many textured surfaces, making it ideal for adults and youngsters wanting to engage restless fingers and relax aching joints.
This twistable treatment gadget is designed to provide an ergonomic approach to hand therapy, mild stress and anxiety alleviation, quitting smoking, motor skill development, and other therapeutic purposes. Tangle's soft, texturized rubber bumps give a unique sensory and tactile experience. The steady motion is soothing and relaxing.
The Tangle Relax Therapy encourages fidgeting to focus. During stressful circumstances, fidgeting and fiddling can help to calm tensions and anxiety, enhance bodily control, boost focus and concentration, and aid recovery.
Magnetic Metal Fidget Toys Pen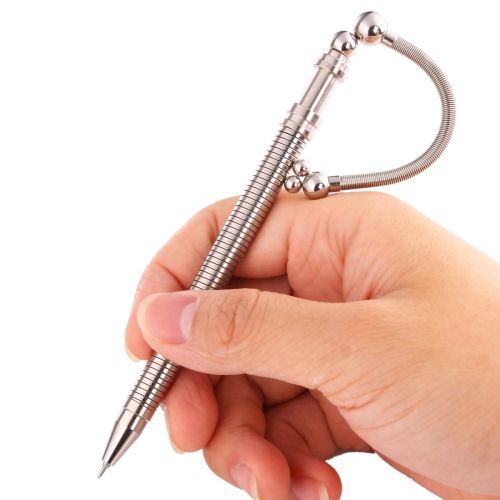 This two-in-one pick doubles as a pen and a spinner, making it simple to go from sketching to constructing.
With this magnetic pen, you can use a fidget toy as well as a pen. You can rotate and change into several other creative free-form plays. This magnetic pen may change shape according to your choices at any moment and is a fun pastime to spend time with. It's the ideal decompression toy for teachers, students, doctors, lawyers, and other thinkers. Children under the age of 12 are not permitted to use this product. Use only if an adult is present.
MAGTIMES Rainbow Fidget Spinner Fidget Toys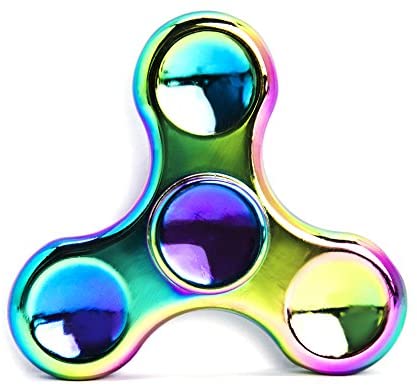 It spins into a cool rainbow effect due to its brilliant appearance and extended spin duration.
The Magtimes multicolored metal fidget spinner is a super-durable and extra-stylish play item that may help you relax and relieve stress. It's made of tough stainless steel and has high-speed bearings that allow for a longer spin of a duration of 3-5 minutes on average. Get the most fashionable new fidget spinner toy on the market and stay calm all day long if you're trying to reduce tension or simply have some fun. I think It's better than playing mobile games.
Mezmoglobe Silver Mezmoglobe Fidget Toys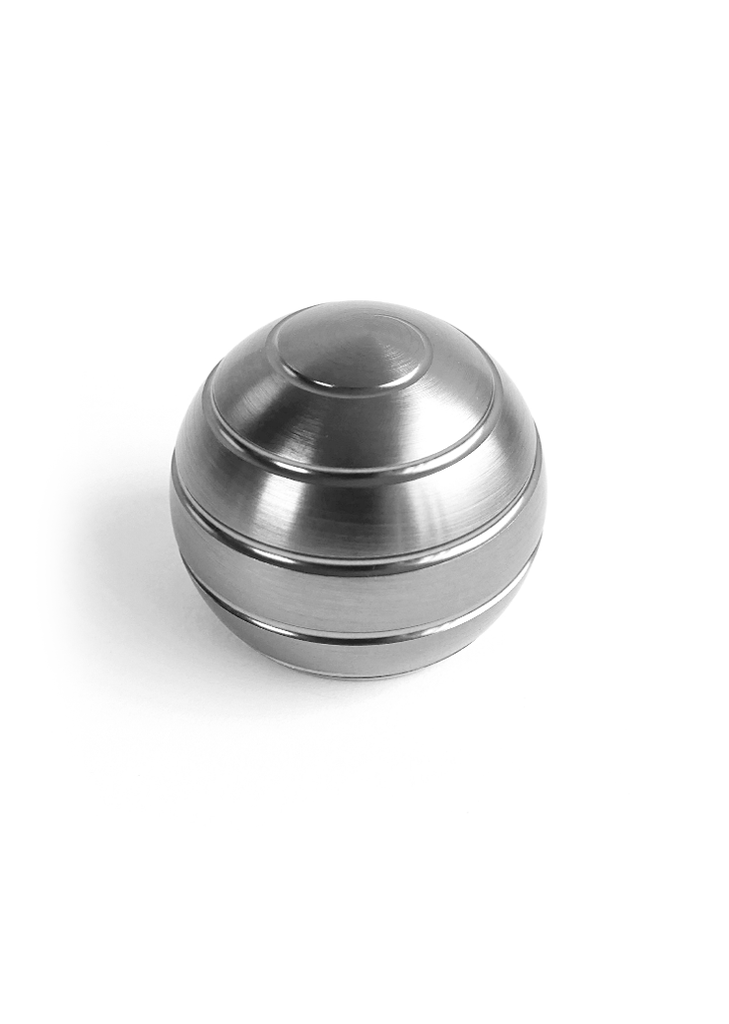 The Mezmoglobe Kinetic Desk Toy creates a mind-bending optical illusion.
This rotating sphere creates a 360-degree optical illusion of a constantly flowing helix when rotated. It creates distinct visual effects at different angles by presenting a full 360-degree perspective. Mezmoglobe is a finely machined globe and kinetic art in one, made of aerospace-grade aluminum. Mezmoglobe is a smooth and sturdy spherical body that makes it fun to engage with it. It can spin on any flat surface or work desk. Similarly, it rotates so gently that it won't bother anyone around. With a lengthy spin duration and scratch resistance, this elegant pick will keep you focused on your work. This desk toy is great for anybody who wants to delve into their imagination and creativity.
Crazy Aaron's Crystal Clear Thinking Putty Fidget Toys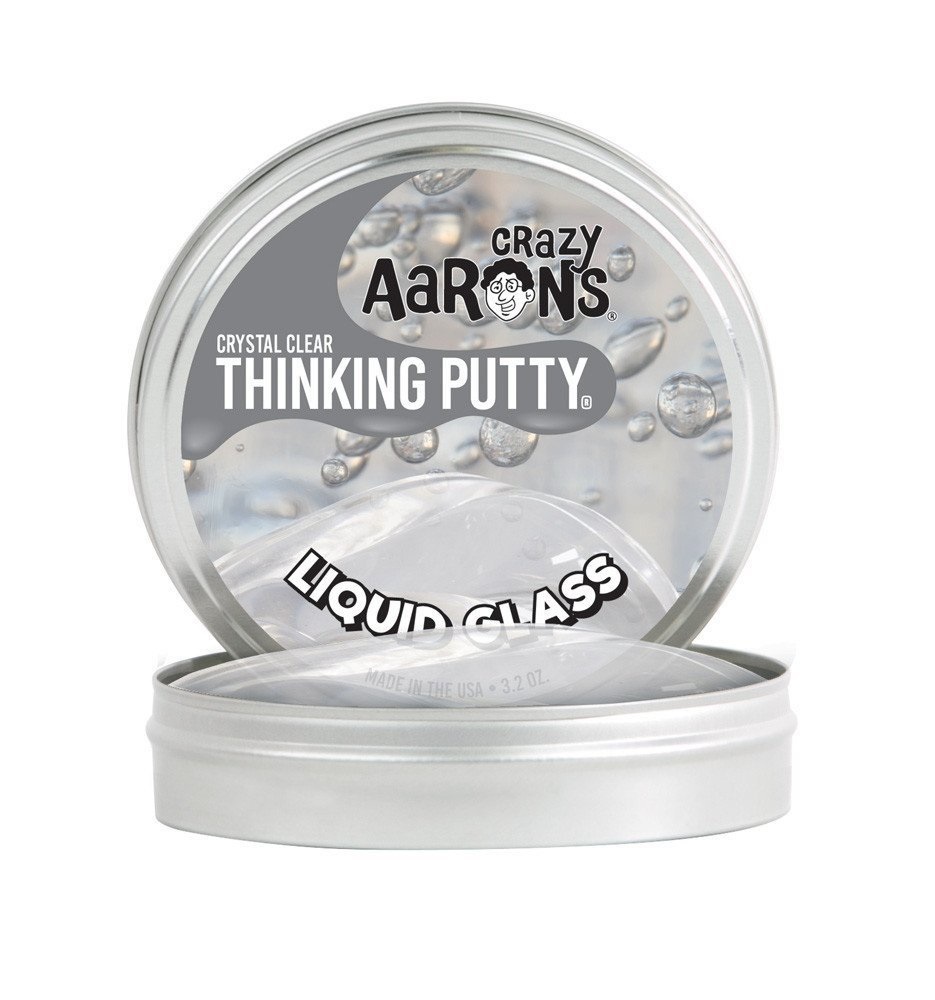 It's a putty for both kids and adults that has a non-sticky composition that gives you a relaxing feeling.
Crazy For the past 20 years, Aaron's has been creating authentic Thinking Putty creations that delight children and people of all ages. These finely constructed pieces of art are made in the United States using his secret formula and are safe, non-toxic. It's available in over 50 types, including limited editions, seasonal and holiday hues, and DIY kits, and is stretchable, sculptable, and bounceable fun for everyone aged 3 and up. Crazy Aarons has been creating Thinking Putty with the assistance of extraordinary people who have intellectual, physical, and other impairments.