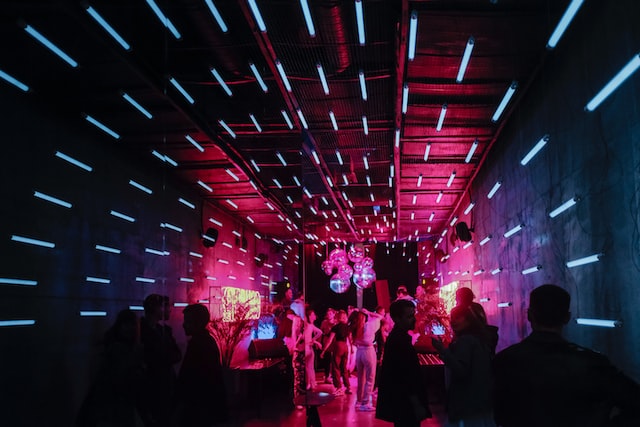 The first Oktoberfest was held in 1810 to commemorate the union of Crown Prince Ludwig of Bavaria and Princess Therese of Saxony-Hildburghausen. Every day of the two-week-long celebrations is devoted to savoring German food and beer. Oktoberfest is a time to gather with excellent company, delectable fare, and copious amounts of beer.
Make invitations to guests a week or two in advance.
Over 6 million people visit Munich's annual Oktoberfest over the course of a few weeks, making it a massive event. A good range for an Oktoberfest celebration in the backyard is 5–15 guests. You can send paper invitations with an Oktoberfest theme for a fun, authentic touch or SMS or e-vite them.
As soon as you begin preparing, you can send out invitations to your friends but aim to spread the word a week or two ahead. So that you can plan how much food and drink to provide, ask them to RSVP.

Indicate the time and day, as well as whether or not guests should bring food or alcohol to share, just as at a potluck.

To complement your theme, if you're sending out paper invitations, dress them up with Bavarian flags, beer cups, and Gothic typefaces.
Encourage the male guest to dress traditionally, preferably in lederhosen.
An authentic, joyous, and far more enjoyable atmosphere can be created at your Oktoberfest party by dressing in "tracht," or traditional German garb. This calls for the traditional lederhosen and hat ensemble for guys, which you can acquire online, in costume shops, or even make yourself at home.
Encourage women to wear their prettiest dirndls when they visit.
The dirndl, three-piece clothing worn by women, is part of their own form of tracht. To learn more about Oktoberfest costumes be sure to check out Blossom Costumes. Only take care when tying your apron on! If you tie a bow on the right, you're married or in a committed relationship, whereas tying one on the left suggests you're single.
Make traditional German food like sausages and sauerkraut.
Without some delectable German delicacies to sop up the beer, Oktoberfest celebrations are incomplete. It must have meat, mainly sausages, along with some bread and vegetables for variety. Place the food on the table and let people serve themselves.
Serve steins of German beer in abundance.
Beer is the main focus since it's an Oktoberfest celebration. Asking your guests to bring a six-pack of their preferred beer. Preferably a German-type brew, in the potluck style will save you money. You must purchase the six breweries that produce the authentic Oktoberfestbier served in Munich if you want a more authentic Oktoberfest experience.
Set out German sweets like Black Forest cake and Lebkuchen hearts.
German sweets are a traditional way to end the evening. Create or purchase Black Forest cake, a decadent chocolate torte with tart cherries and cherry brandy. Additionally, you can distribute "Lebkuchen" hearts, the classic gingerbread treats offered at German Oktoberfest celebrations.